The specialist in
geotechnics
With over 400 geotechnical studies carried out each year, and a qualified staff of two hundred, AGTS has made its mark in its field in Africa. From the countries where it is based, AGTS covers some eighteen African countries.
From housing construction to wind turbines, railway lines, airports and factories, we work in 3 phases:
Soil survey
Analysis and recommendations
These geotechnical studies are supplemented by soil pollution studies.
AGTS also offers specialised tests and measurements:
Quality is at the heart of every AGTS approach, and it is with this in mind that the company has achieved :
ISO 9001 : 2015
ISO 14001 : 2015
ISO 45001 : 2018
MASE
Our commitment to CSR (Corporate Social Responsibility), backed by know-how and absolute rigor, explains and justifies our many awards.
The challenges of the
geotechnician
Presenting builders with the framework in which they are going to carry out their developments (project environment, subsoil geology, groundwater, etc.) as well as practical, viable and cost-effective technical solutions so that the planned development can be carried out safely and at the lowest possible cost.
Using state-of-the-art equipment and several materials laboratories, AGTS is able to assess the homogeneity or heterogeneity of subsoils, determine the geo-mechanical characteristics of the formations making up the subsoil, and establish the presence of groundwater circulation.
Modelling the behaviour of future developments and recommending technical solutions to enable specific adaptations to be made are real added values in geotechnical engineering.
Our approach
In recent years, a number of factors have converged to make geotechnical engineering more important than ever to the success of your projects.

Construction technologies are evolving, environmental regulations are becoming more stringent, and so are the financial stakes.

To meet these challenges, AGTS is adapting its approach to offer you comprehensive, innovative and pragmatic solutions.

Multi-expertise, optimisation and decision-support tools, and a BIM approach have all enriched our approach to serving your projects.
Contact us
Please do not hesitate to contact us for any information or quotation you may require for your projects.
Why choose

AGTS ?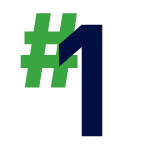 REACTIVITY
We know that you need a fast, efficient response for optimum management of your project. Our subsidiaries in Africa are ready to support you in your quest for risk control. We are committed to listening to you and providing solutions tailored to your needs.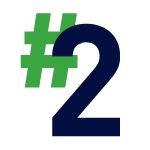 INNOVATION
AGTS is constantly on the lookout for innovative, tailor-made solutions, and our employees are committed to delivering them with determination and expertise. For each of your projects, a multi-skilled team, capable of effectively considering all the impacts linked to risk management, is dedicated to you.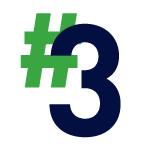 COMMITMENT
We are committed to working with you to meet your requirements reliably, on time and to budget. At AGTS, we guarantee a unique and successful customer experience. We are seasoned professionals in our fields, and we are committed to serving you responsibly. We provide you with technical expertise to control technical, human, environmental, digital and technological risks. Our experts provide advice and customized solutions tailored to our customer's needs.